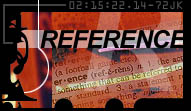 What I've Watched In 2013
As I have continued to do since 2012, I documented all I've watched (projected/digital movies, documentaries and completed episodic series) in 2013. During the turn of the year, I continued to reflect on what I watched that past year during my insomniacal hours that have replaced sleep, along with my personal favorites.

Happy new year to all... and remember, these are not strictly "made in 2013" titles... Rather, it's everything I visually (and mentally) absorbed DURING 2013 which I have never seen (or seen completed) in my lifetime.

The following are my "Top 13" in relative order:

Elysium
Orange Is The New Black (Netflix premiere series)
The 4400 (US series)
Weekend
Wish You Were Here
Scenic Route
Hemlock Grove (Netflix premiere series)
Extracted
Dollhouse (US series)
Drive
Hereafter
Upside Down
Upstream Color

Honorable mentions worth... mentioning:
Kaboom, The Road, The Other F Word

The following is everything (the good and the bad ... and there were several extremes of both in the bunch):

After Earth
A Haunted House
August
Battlestar Galactica: Blood And Chrome
Being Human (UK series)
Body of War
Bridegroom
Catfish
Coma
Dark Skies
Dead Space: Aftermath
Dear John
Death At A Funeral (2007)
Derek (Netflix short series)
DMT: The Spirit Molecule
Dollhouse (US series)
Dredd
Drive
Ecstasy
Elysium
Erased
Erasing Hate
Europa Report
Extracted
Farscape: The Peacekeeper Wars
Fatherhood Dreams
Halo 4: Forward Unto Dawn
Hell And Back Again
Hemlock Grove (Netflix series)
Hereafter
In The Name Of The King
Jackie Brown
John Caparulo: Come Inside Me
Kaboom
Keep The Lights On
Kevin Smith: Too Fat for 40
Last Days On Mars
Legendary
Life 2.0
Listen to Your Heart
Little Fockers
Long Way Down (UK short docu-series)
Louis C.K.: Live at the Beacon Theater
Love
Macbeth (2006, AUS)
Monica & David
Monsters University
Morgan
Movie 43
Nip/Tuck (US series)
Oblivion
One Week
Orange Is The New Black (Netflix series)
Outlander
Political Animals (US short series)
Poster Girl
Red Dawn (2012)
Redemption
Red Lights
Reggie Watts: Why $#!+ So Crazy?
Resident Evil: Damnation
Scenic Route
Severe Clear
Shrink
Side By Side
Side Effects
Spring Forward
Star Trek: Into Darkness
Super 8
Sympathy For Delicious
The 4400 (US series)
The Disappeared
The Fighter
The Guilt Trip
The Hunger Games
The Illusionist
The Joneses
The Kids Are All Right
The Kingdom
The New Twenty
The Objective
The Other F Word
The Possession
The Rite
The Road
The Switch
The Virgin Suicides
THX 1138 (Director's Cut)
Tortured
Tron: Uprising (US short series)
Upside Down
Upstream Color
Weekend
Where Soldiers Come From
Wide Awake
Wish You Were Here
Wolverine
XIII
Zero Dark Thirty

"Top 12" of 2012
"Top 14" of 2014
"Top 15" of 2015
"Top 16" of 2016
"Top 17" of 2017
"Top 18" of 2018
"Top 19" of 2019


©2000-2021 Jason Kraley
All rights reserved.